Heya, how's it going y'all? I'll get better lighting soon, just wait a couple more years.
I guess these things are called MOC's, which is just about the most redundant thing ever since everyone presents it like "oh hey look at my MOC," Which is bizarre since it stands for My Own Creation. Can we start a petition to just start calling these OC's from now on? Thanks don't @ me.
These are supposed to have bios right? Well, this is Kei, she's a toa of fire and was formerly a matoran of ice. I'm not enough of a weeb to know if that's even possible or makes any sense canonically, but here you go.
The big ol' "H," on her arm could be thought of as a weird mechanical tattoo of sorts, It probably has some important backstory behind it that I won't ever get around to telling anyone and probably isn't worth the build up. Unrelated but cat ears ammirite?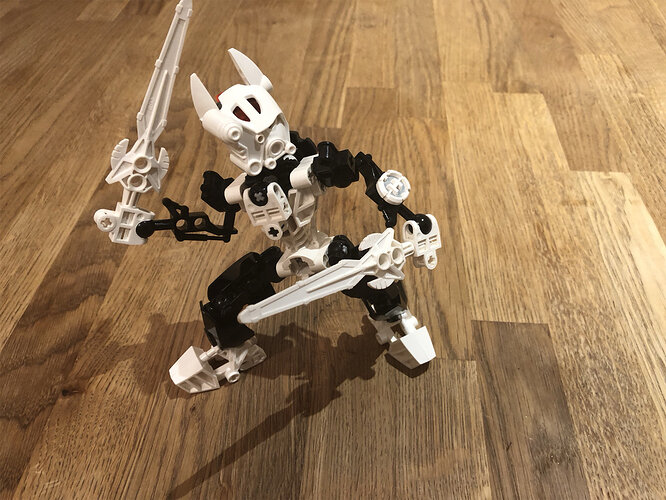 And also highly necessary prom night picture.
So, cya laaater…