I've noticed that the two's roll cage builds are very much alike.
The roll cage has been rolled between both vehicles in a roller coaster and a rental service. Why it happened is unknown, except that the two are apparently very similar.
Maybe the High Emperor will kindly explain it to us mere mortals why this is or is not, for it is by his will that such enigmas exist. All hail High Emperor @Ghid !
If that's a Thornax, where's the Thornax Launcher???
In the Framework of Tammy Calamity project, the Digital Constraction collection, I recreated some bionicle prototype in stud.io to complete the dedicated folder.
Here are two of them:
The Kikanalo prototype…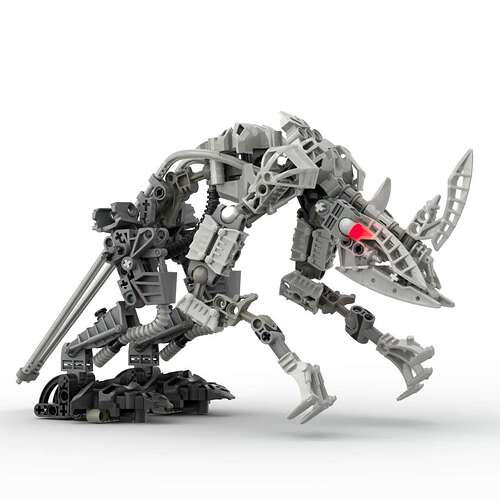 For comparison with the original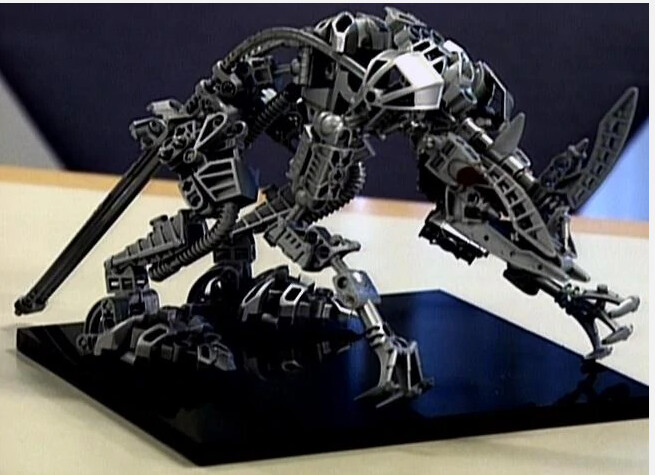 And the orange bonehead from Turaga Files

For comparison with the original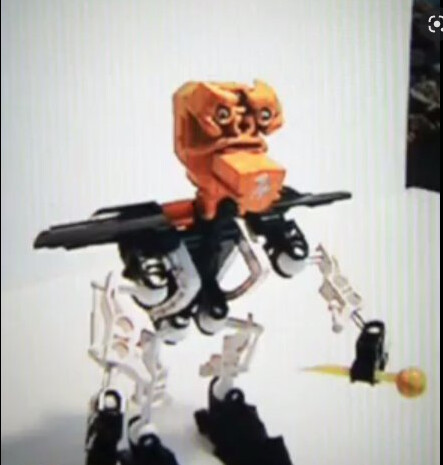 Stud.io
files:
Prototype - Google Drive
Custom head by Rothanak
Bonehead #1 by Rothanak - Thingiverse
Wait a minute… is that a Capri Sun straw?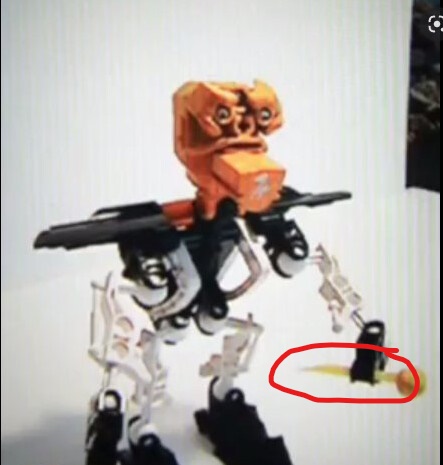 This must be one of those cases where the movie version was based on the prototype; I'm seeing a lot of aspects of the movie version in this prototype that aren't in the final set version.
Those prototypes look pretty accurate and neat. Nice job!
To be fair, there's a difference between "not briefed to make the sets look like the Nuva" and "briefed to not make the sets look like the Nuva".
Regardless, though, I'd be interested to see what those character-accurate models looked like. Do any pictures exist?
I'm aware of that
none that I know of.
Does anyone has saved a promo art/prototype art of Bulk and Vapour set? I'm looking for the one with Vapour standing frontally on a rooftop and Bulk flying from behind. I've found all other 2010 HF promo and prototype art, except for this one…
This one?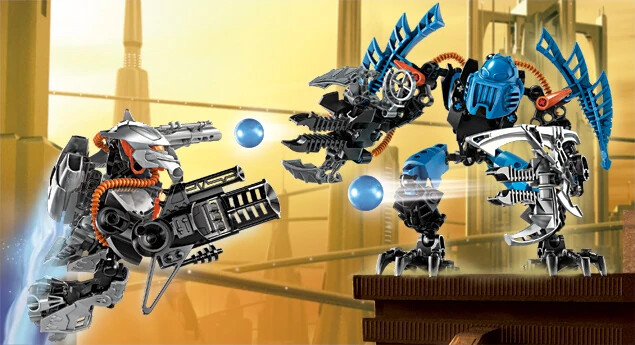 Hey! Blue pins look good on Vapor! I've never noticed that before.
Okay, so I've probably projected a bit and confused this image of Showdown comic with an official prototype box version. Thanks for the help tho!
Judging by how consistent their comic appearances are I think it's reasonable to assume there was some kind of physical sketch model at some point, even if it was never intended to be an actual set.
There's a prototype out there for Speeda Demon from Hero Factory that appears to use a modified prototype baterra helmet. The image in question is confidential marked, so I won't post in here, it's easy to find with a quick google search though. (there's also a pic of the helmet in this thread if you scroll up enough)
this is a pretty silly because as someone who was younger than 9-10 at the time I knew exactly who the toa nuva was and what they looked like. maybe tiny me was just built different in how much garage sale bonkle media I aquired and consumed
The nynrah ghost blasters look like little bottles.