So, for those who know, I am friends with @ItsFrostbyte, both in the online and IRL sense.
For those of you who're wondering why he's not uploading Bionicle mocs anymore, you'll be saddened to know it's because he no longer owns any due to… a more 'personal' situation that I won't discuss.
But, luckily for him (and me), I had the pieces to rebuild him!.. sorta…
So here he is, Lynis, self moc of @ItsFrostbyte: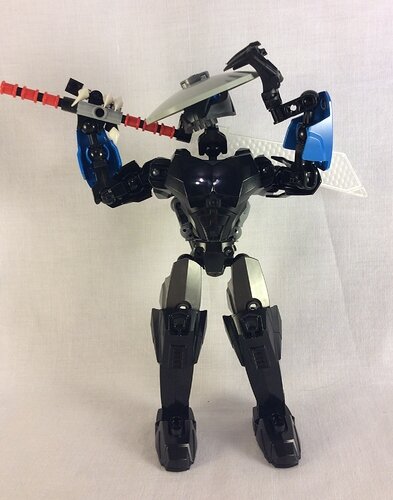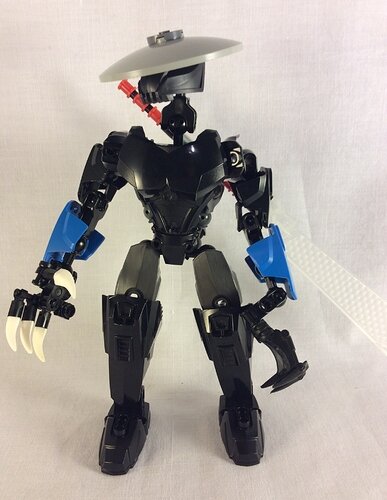 And yes, his claw has been updated to its original version.