Hi! this is my first post here.
Chronicler! Sightseeing, are we?
For this moc I am using a modified Impruva torso and some CCBS to try achieve a closer look to the movie version of Tahu. Some illegal stuff on the shoulder armor and I cut some tubes for the knee articulation, otherwise all normal legal building.
An attempt at a movie-style Rahkshi moc I made a while back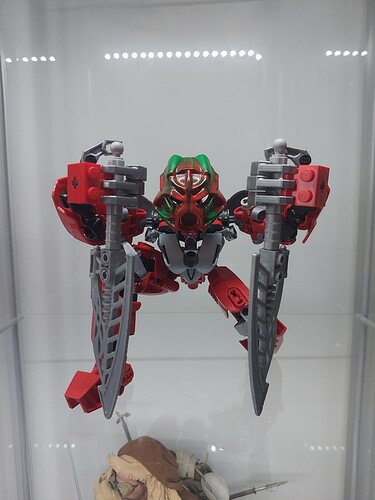 I HAVE NO DESTINY!
While I am here, I am planning to eventually make all 7 Toa Nuva in this style. However for Gali, I want her to be slimmer and more feminine than the others (this build is good for men but I don't want her to look too roided xD) Any build suggestions on how to achieve this look would be greatly appreciated! Thanks for looking! (I hope I formatted this post okay)