<- Previous OoMN Files --------------- Next OoMN Files ->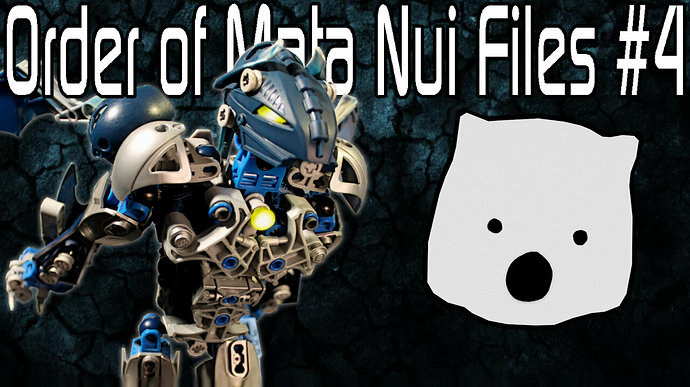 How to Build: https://www.youtube.com/watch?v=-vw2bvpSk4I
MOC Review: https://www.youtube.com/watch?v=H_BKjcnmeGc
Slideshow w/ Theme Music:
https://www.youtube.com/watch?v=VI5boUu3mV4
Bio:
Name: Helryx
Gender: Female
Species: Ancient Toa
Element: Water
Kanohi Mask: Gungnir, Mask of Psychometry
Status: Alive
Affiliation: Order of Mata Nui
Occupation: Toa of Water, Leader of the Order of Mata Nui
Titles: First Toa, Leader, Mistress
Personality: Intelligent, incredible leader, never tiring
Fighting Style: Well rounded in both melee and elemental ranged combat
Abilities: Unparalleled water control, flight
Equipment: Mace, shield, water blade
Backstory:
Helryx was created by the Great Beings in Artakha, coming into being immediately as a Toa. After her creation, she participated in the construction of Metru Nui, and watched the Toa Mata being created. She was also a member of the Hand of Artakha, and later founded the Order of Mata Nui when the former was disbanded.
During her time in the Hand of Artakha, she witnessed the dimensional relocation of Luna Magna. An event where a massive rift opened in space, pulling objects of extreme power through into the Bionicle Universe. During this event, she was struck by a blast from the Spear of Separation, an alternate timeline's version of the Spear of Fusion. (Carried by that timeline's Vezon.) This caused the miniscule amount of evil and bad intentions to be separated from her, and given physical form. This physical form would later grow into the deadly being known as Flandrex.
After the incident was resolved, Helryx and her Toa Team were tasked with hiding many of the artifacts of power pulled in from the rift. The majority of the artifacts were stored at the Hand of Artakha's Headquarters, but a compromise in the Hand's security led to the artifacts being discovered. This led to the destruction of the Hand's Headquarters, and the destruction of the organization itself. Most of the artifacts were destroyed, but a few managed to make their way into the wrong hands.
During the founding of the Order of Mata Nui, Helryx would have established the rule that Toa, Turaga, and Matoran were not to join the organization, but due to Flandrex escaping imprisonment, the Order of Mata Nui was nearly wiped out only a few months after it began. Due to this, Helryx began a new recruitment program with Tobduk's assistance, stating that any beings discovered with unusual or rare abilities, Toa or otherwise, are to be recruited. The only condition: they pledge their lives to doing the Great Spirit's will. Often times, this agreement would require bartering of the Order's services and/or resources. Eventually, this program helped build the Order back up to its original power.
Helryx currently serves as the unwavering leader of the Order of Mata Nui and all of its factions. Occasionally, Helryx goes on missions herself, often time getting into complex, dimension-jumping adventures that take place across the universe and back. In her spare time on Daxia, she records and updates information on every being the Order comes into contact with, using her Mask of Psychometry to piece together the missing information. She keeps these Order of Mata Nui Files with all of her other writings in the Order's massive library.
More shots of the MOC!
Thanks for checking it out! Stay tuned for more!
<- Previous OoMN Files --------------- Next OoMN Files ->