Yeah it's the time commitment. But I really want to continue
Sadly I think it's non-canon right now
[SWB 93] To the rescue
All pieces used in this build exist in these colors
While this model is an original build, it is based on one of my first digital builds ever. I reimagined it here as a micro-build version.
Old build (new render)
While moving some old pictures from one cloud storage to another, I found an image I had saved of someone's LDD Dark Spiderling MOC from the LEGO.com gallery (or maybe Creation Lab, I'm not sure). It's already pretty good, but if you're still interested in making your own take on it, this should make for a great starting point.
sad boi hrs.

Why did you do this to me!
I already built one, but yours looks really good! I will probably upload mine in two weeks, then we can compare

.
Just to be perfectly clear, I didn't build that Dark Spiderling. I wish I knew who did, but I fear that info may be lost forever since I never bothered to write down the name of the MOCist when the original gallery listing was online. An online image search brought up nothing, unfortunately.
I do have a couple more pictures of the model, though: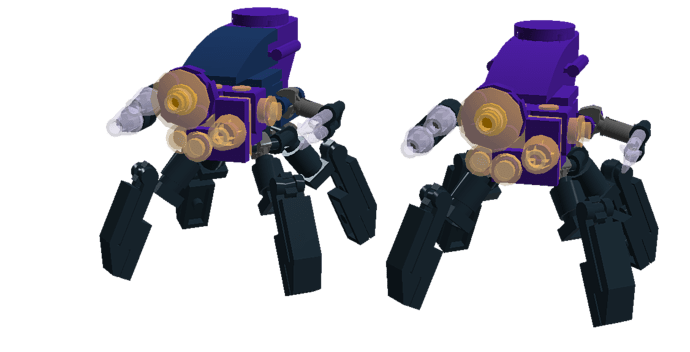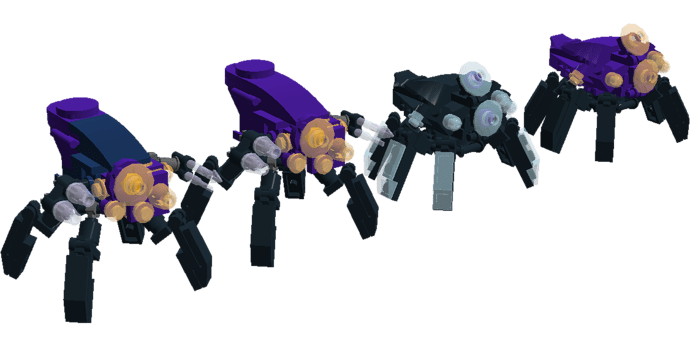 I also found some LXF files from 2013 on my cloud storage titled "Dark Spiderling 2" and "Dark Spiderling 3" that I assume must be this model, though I don't have LDD installed to check.
https://1drv.ms/u/s!Aj3QiPw9uiwShtsjM_G7Zt4TNjLjRw?e=VUF7If
[SWB 94] Lion Legend Beast Revamp
This weekly build was requested by @HewksDKowlihad!
All pieces used in this build exist in these colors and all the printed/stickered pieces come in the original Lion Legend beast.
Wow, that looks great! A big improvement over the actual set!