I remember that! Man that was a great show. And an equally good moc.
Thank you, I really loved the show, so I had to build this
@legomaster1378 yeah these new elements really helped with the round shape of the ship
[SWB 16]: Rock Shredder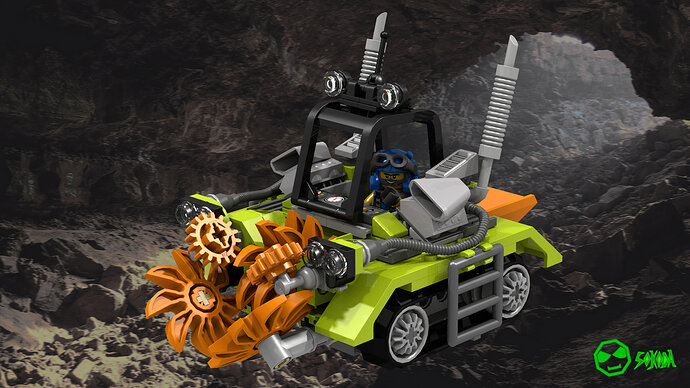 Power Miners! I love Power Miners. This looks fantastic. Very well done.
I like that you've got the realism element in the design of the drills and having the exhaust and cabling. A great re-imagining of the power miners aesthetic.
Very nice power miners build! I can see elements of the Granite Grinder in there. Were you able to incorporate some king of function? Do any of the saw elements turn when the treads roll?
@legomaster1378
Yeah I tried to go for areally rough mechanicla power miners look, inspirations were mostly Crystal Sweeper, Rock Wrecker and Granit Grinder. It does not have a real gear function but the circular saw pieces can rotate and are ajustable. The loading area in the back is on hinges, so it can be let down
[SWB 17] Grand Titan Revamp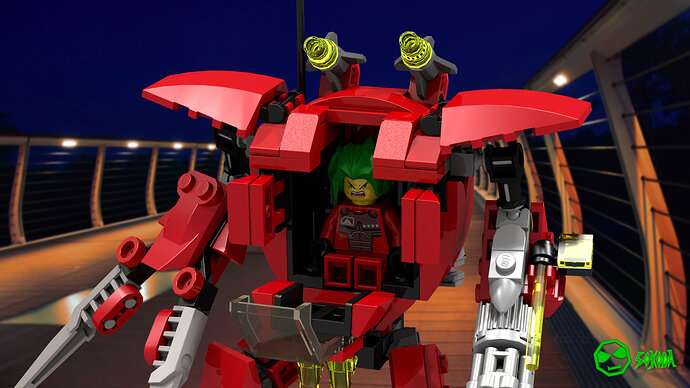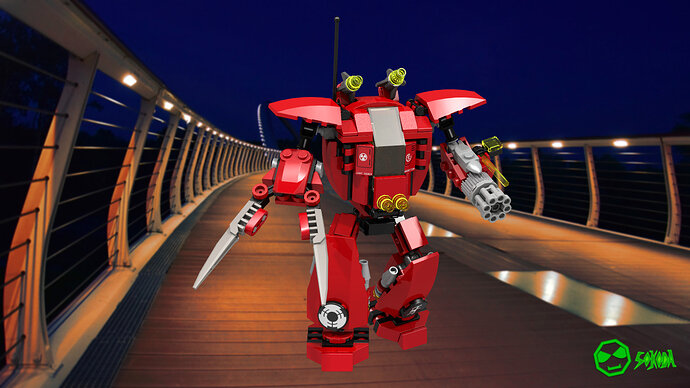 All pieces in this model exist in these colors
LDD-file: [SWB 17]: Grand Titan Revamp
Stud.io-file: [SWB 17] Grand Titan Revamp
Ooo, that looks great! It really looks a lot smoother and more solid than the original.
Fantastic work! I love his claw.
Oh wow, you did an amazing job of shrinking it down. This may be my favorite build yet!
@jayzor17 , @meepinater , @TheMOCingbird
Thanks for the nice comments guys, I really like this one as well, so I made a rotation GIF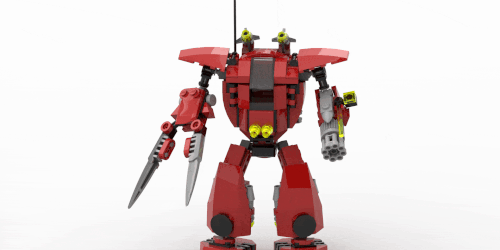 This looks fantastic.
I honestly can't understand what Lego has against knees. It's not hard to make a poseable brick built figure that's structurally solid.
Yeah I guess it has something to do with playtests and the joints like getting worse over time, but I`d love to see more mechs with knees as well
I would say that they've been using those ratcheted joints less as of late, but I'm not entirely sure that's accurate.
The thought just occurred to me though - can you actually fit a minifig in there?
Yeah it should work as seen in the first image, figure has to sit tho
Oh, I guess I already forgot about that, somehow. Honestly having them sit makes more sense to me, especially if they're going to be piloting for a while.
[SWB 18] Tion SY-7
IS THAT THRAWN?
Beautiful.
Well done… I especially like the area around the handles.