Some thing that took me too many weeks to make.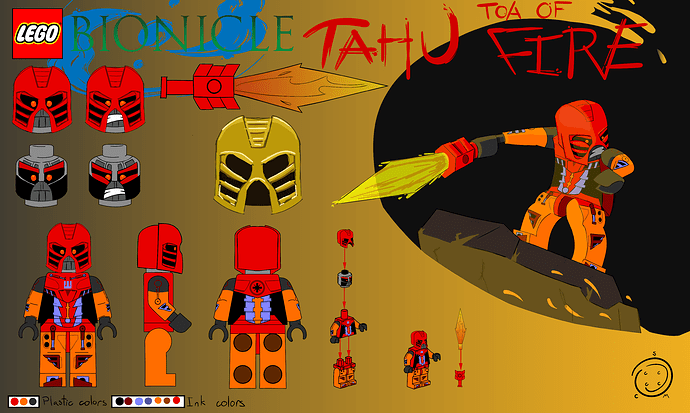 So yeah, a Tahu Minifig I felt like drawing after listening to the Brickonicle discussions on the podcast.
I tried to keep budget in mind when making it, but went relatively overboard anyway. I haven't found a minifig that has more than 5 ink colors on it, and this has 7. Also - dual molding on the arms. Oh well, I did my best. Had a lot of fun with it too.
So, using the HF minifigs as inspiration for his mask, I also gave him a head with printing to give him a lot more expression under it. A gold version of the mask next to the heads, and a fire sword built like a lightsaber. Different perspectives of the minifigure, and some building instructions for some reason. Then some "promo art" with Tahu in his classic pose.
So yeah, hope you enjoy.
*Someone else also made a custom Lewa minifig here on the boards that I kinda prefer over mine, if you want to see it.
Edit: Changed his torso from weird purple to blue… hopefully.