I feel like they are at a good size. Bionicle weapons are always a bit bigger than in reality.
This is Gorast – if anything, I'd argue the weapons might be too small

. Good designs though.
How secure are the masks on Belgahn's shoulders?
Very secure, from what I remember. Didn't have him in hand for a while and currently also don't have him at hand, but from what I remember there's no chance that they'll fall off without actually pulling them off.
Am home again now, here's the build. Due to the width of the mask it can't really wiggle, and the liftarm into bar connection also has quite some friction. No chance of the mask falling off by accident.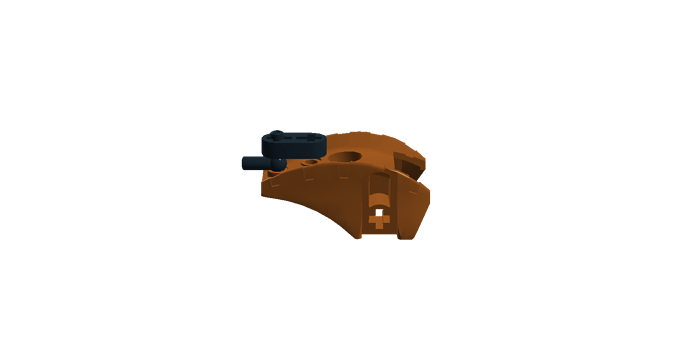 ---
Also pulled my Krika out of storage - I think he's in need of an overhaul. Most certainly a new head, and probably I'm going to redo most of the rest, too. If anyone wants to point out anything else that specifically needs work, feel free to make suggestions.
You've almost got a really good colour blocking, black with white boots and chestplate (and mask). If the hands, hips, and maybe that bit on the stomach that holds the Skrall armour were black instead of white, I think the colors would look more cohesive.