Welcome.
You have been selected from your universe to partake in a series of battles for your life. Your death is certain, for everyone dies sooner or later.
However, no one stays dead for long.
You will battle for our sake, and you will compete without remorse. Friends may be made, and enemies as well, but the outcome will always be the same. Death and sport.
Let the games being…
---
From across the multiverse comes hundreds of different fighters, all competing at the behest of the one who sits at the head of dimensions, Overseer. The slaughters he has constructed are to meet some end goal, but what that is no one can tell. All that can be known is that you must fight for the purpose of the Overseer, until his goal is accomplished.
These battles are not like others you have contested in. The deciding factor is the last one alive shall be the victor, but no death is permanent. You will be resurrected exactly as you were when you entered the arena.
---
[details=THE GRAND LOBBY]The place where all fighters in the arena spend their time in-between matches. Here is a map of the grand lobby and the arena.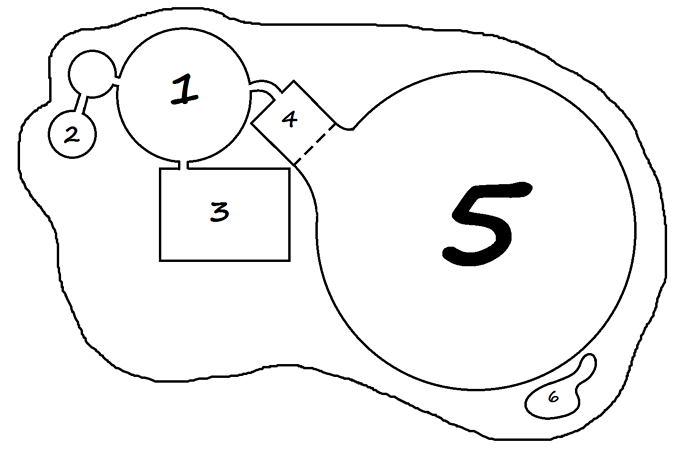 Assemblage Court - All announcements are made here as well as food being served, public communication, et cetera.

Garden - New arrivals seem to appear out of nowhere here, all presented with the same greeting message in their minds.

Resurrection Hall - The dead revive here. Also, weary combatants can sleep their agony away as well.

Gateway to the Arena - All combatants wishing to participate arrive here and prepare the battle to the death.

The Arena - Where the chosen slaughter themselves for the Overseer.

The Overseer's Chamber - He observes the events with dignity and resolve.Occasionally fighters get the honor to be before his presence, but such events are rare and never unwarranted.
[/details]
[details=PROFILE TEMPLATE]Your character may have up to three powers or abilities. Weapons will count as an ability, so keep that in mind. Rather noteworthy powers may take up two slots instead of one, so I'll be watching in case any need to.
Name: Your character's name.
Gender: Self explained.
Species: Also self explained.
Appearance: For convenience's sake I'm counting being as tall as a building as an ability, as well as anything that prevents you from being normally harmed.
Power 1: Your first power.
Power 2: Your second power.
Power 3: Your third power.
Personality/Bio: What your character's life was like before being summoned to the tournament.
[/details]
[details=Approved Characters][quote="Ghid, post:5, topic:50648"]
The Overseer
[/quote]
[/details]