Nice! I really hope you will be able to get back to MOCing. Can't wait to see what you will do!
I spread some of those on some small mocs, and I've bought some of them for future tests, but it was mostly restocking.
Found some stuff in a charity shop. Namely Vakama Hordika and the DOTM Ark.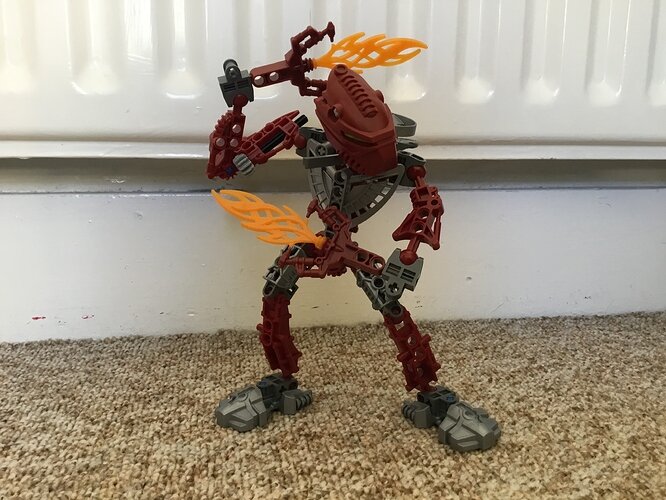 Also, with all the Ark's weapons, Optimus can do this now:
give me your face
Picked this up a goodwill for 61 bucks, A massive tote of lego parts, including a complete Mindstorms NXT education edition, the Penguin mobile from the batman movie, an Aquaraiders sea sled, a Jurasic park set, a mixed bag of partially complete friends and princesses sets, a broken up Anakin's starfighter, and a sealed Mincraft Mushroom Biome set, plus a bunch of loose parts.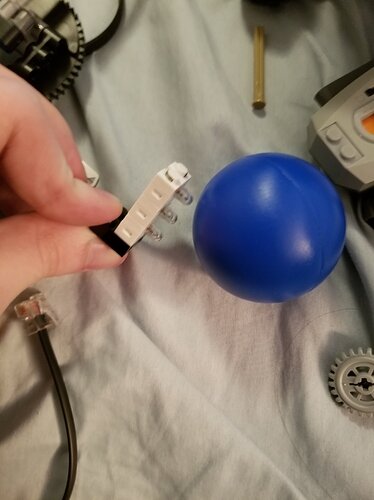 The education edition is neat because it includes two of the Indiana Jones boulder pieces in red and blue, in addition to three of the old light bricks and and three RJ-11/RCX adapter cables.
Man… That's a great deal you got there!
Got earthrise deluxe wave 1

I know people have said cliff jumper is small but dear god look at all that negeative space in package. Hopefully if a repaint comes out it'll come with something more substantial then a big gun.
Got some proto-minifig torsos and legs and other late seventies/early eighties things at an antique shop. And I got around to bricklinking the white pneumatic t's that exist by some miracle. There's probably some alternate universe where the white t's are the common ones and the gray ones are just now coming out.
Got beastbox trident today.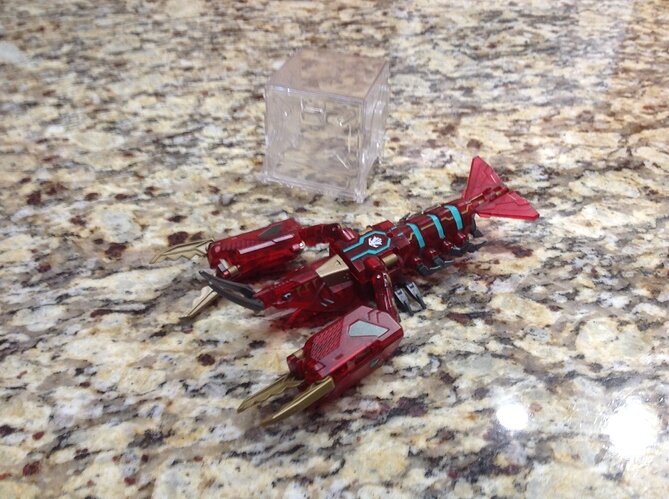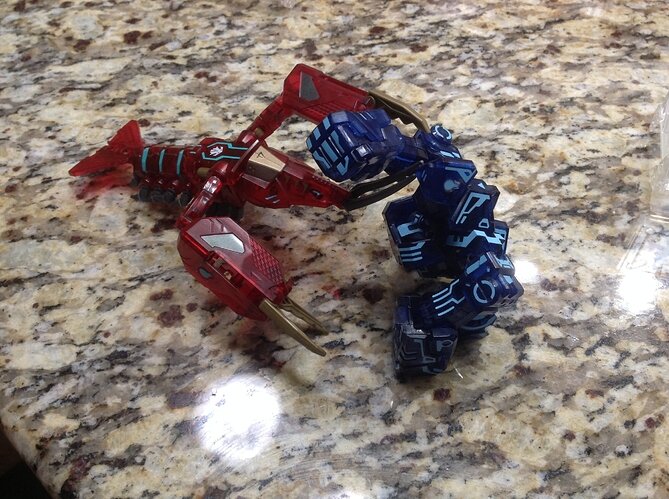 I'd be interested in seeing 52 toys make a cube combiner or some kind of multi changer cube. Maybe they could even get a super sentai zyuohger licensed set.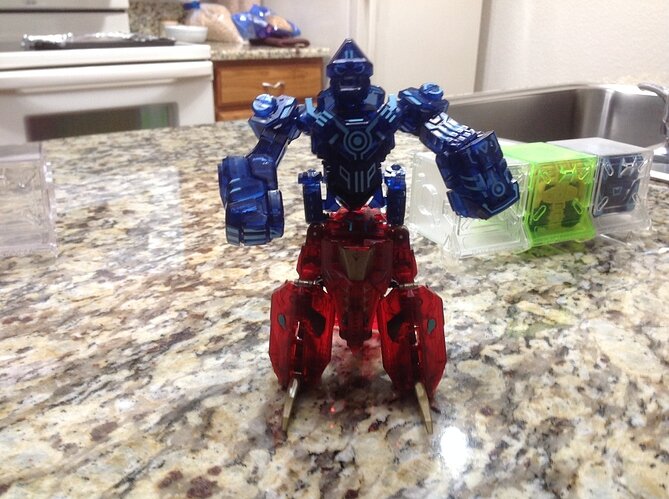 Flat tops from Dash Justice, Madam Hooch, Norman Osborn, and Zane.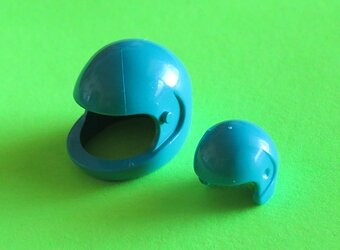 The Competition/Cyberslam helmet from 1998 and it's descendant, the Hidden Side helmet from 2020. Yeah, it took twenty-two years for them to make a minifig scale one.
I was gonna recommend you get the DNA Upgrade for Galaxy Prime, as I got mine a while ago and see it as a near essential addition to the figure, but I see you already did. So good on you for that.
Additionally, would you recommend the Refractor 3 pack? I've been on and off for that thing for so long. I just can't make up my mind.
Well if you want the camera parts I would. It costs about the same as the third party upgrade anyway. Really it all depends on the extra parts and if like me you never ended up getting three deluxes. It's a nice set.
I got this set in the mail yesterday, but, due to the virus that's going around, I left it on quarantine until this morning (just to play it safe).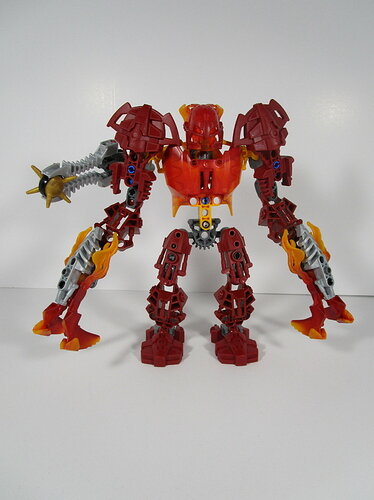 I already own most of the first wave of the Glatorian sets, and I saw Malum (one of the four sets I didn't have) for about $15 on eBay. The price was pretty good, but here's what made the listing worth it:
He came with his canister! That, and a couple extra Thornax.
Now I just need to get Gresh and the two Titans…
I got a set of water-based brush markers from my grandparents to keep me busy during the quarantine.