@Flux made me this beautiful piece of art
I guess this would go here


Thank you so much, Flux! It means a lot.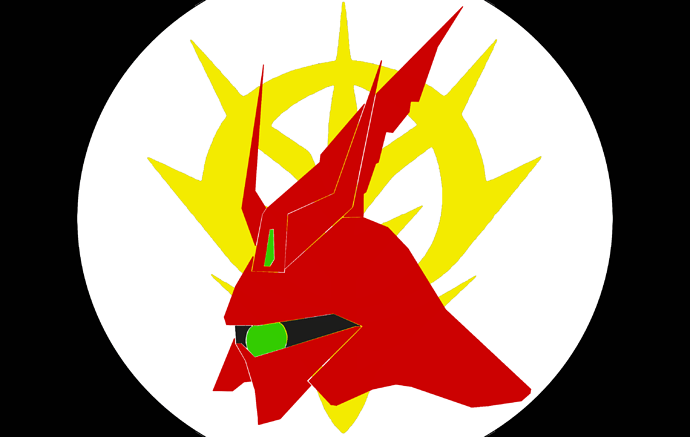 Oh its a Zaku head. I kept looking at your profile pick and thought it was a weird bird. That makes a lot more sense.
It's close to the Zaku head, it's the Sazabi.
Okay so I've gotten quite a few things the past couple weeks. Let's start off with my birthday, where I got: Ninjago, Lloyd and Jay arcade pods, Legacy Thunder Raider, and The Cyber Dragon.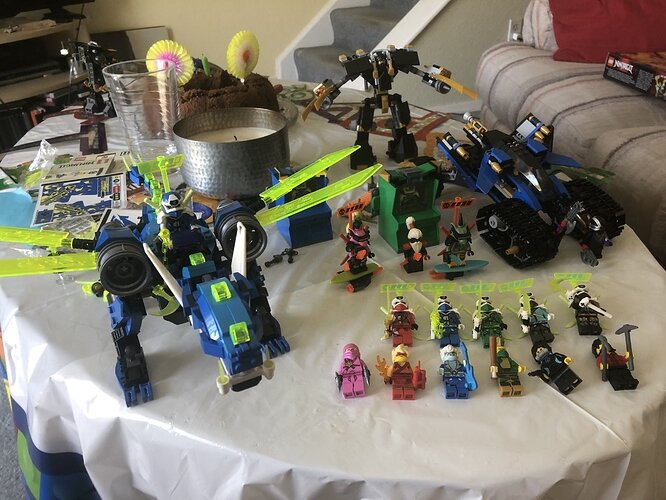 Next, I delved back into Transformers with Earthrise Astrotrain, Generations Springer, and Studio series Scavenger, Hightower, Mixmaster, and Soundwave (I'd love to find Long Haul and Scrapmetal for a reasonable price but it's next to impossible to find them anymore)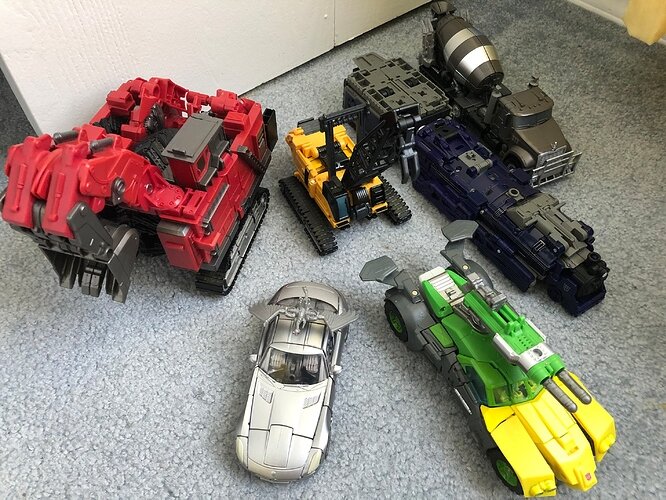 Finally, I decided to try out Brinklink For the first time to complete some ninjago minfig sets. Currently I've received DoTD Nya and Stone Armor Kai
Got myself the transformers t beast artbook.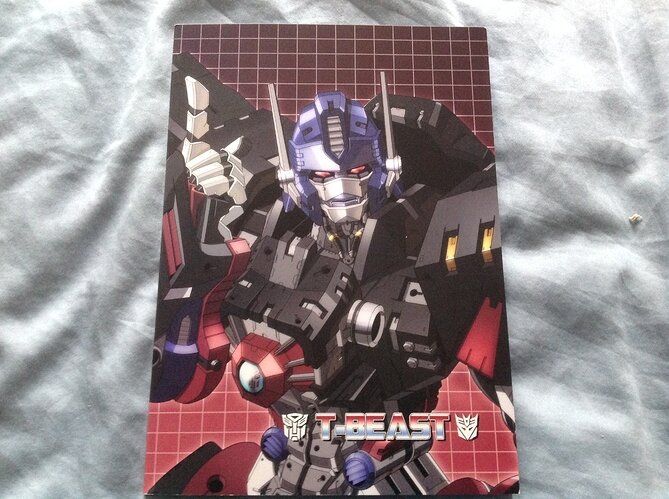 Unfortunately no megatron design unless it's in the second but I will forgive you generation toys if you make a thunderwing or blitzwing figure. Seriously I love these designs.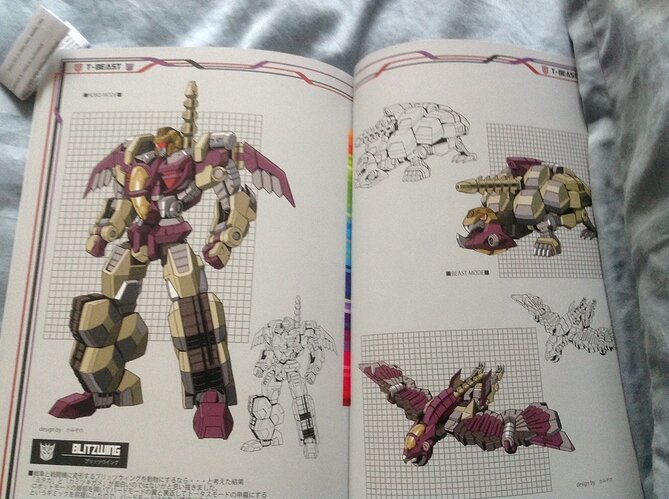 Yep. I really hope generation toys gets to the decepticons. Maybe even some weird characters like galaxy shuttle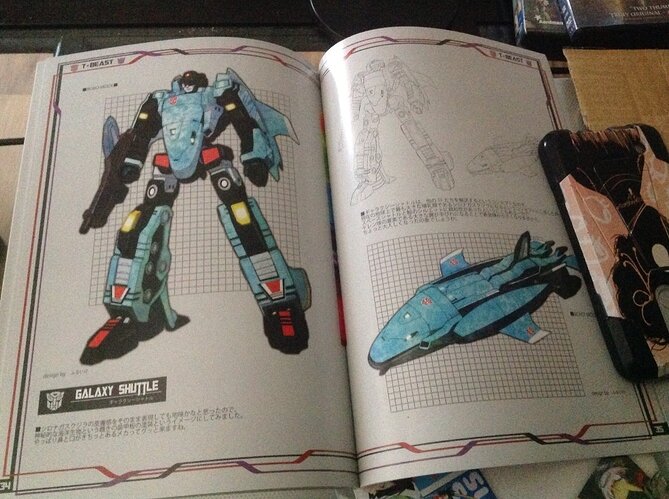 Just god; I honestly can't even rank the ones in the book; they're all so awesome looking,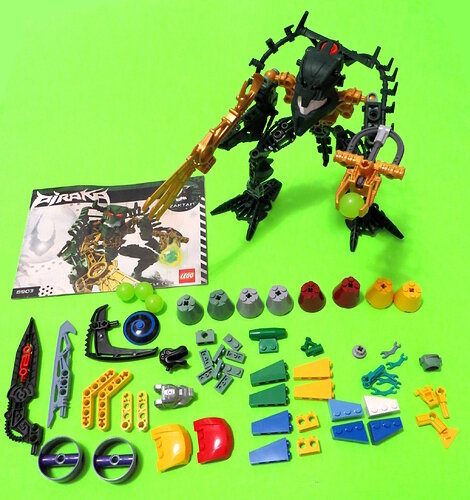 I got a zaktan man, and the seller included every piece! Not the best set, he reminds me why I quit collecting bionicles in 2006. His projectile arm can't articulate properly, his scissor hands are so long the rear end can't fit flush with his arm, his head is stuck, there's no zamor magazine, his proportions are jankier than usual. But he does have a nice variety of sand green joints so that's the main thing.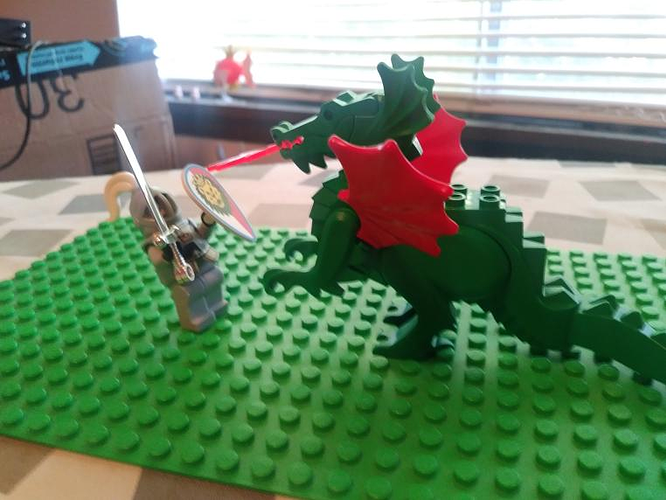 Got this Lego Green Dragon off bricklink, for Dungeons and Dragons purposes. The knight I already had.
I almost forgot that SW set existed. Isn't it based off a meme?
It's based on the funniest scene in all of Star Wars
"They fly now"
They fly now?
They fly now.
Sometimes LEGO's genius is almost…frightening.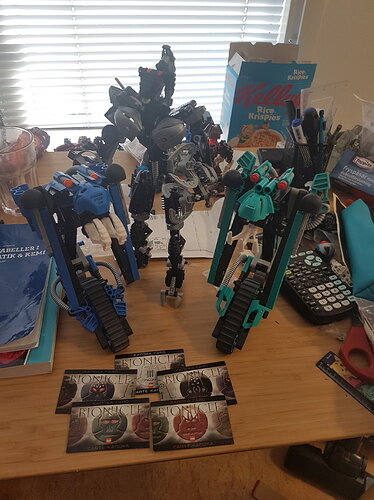 I got some parts from bricklink today to finish off my Roodaka and Tarakava sets I've been parting together. I also got some sealed kanoka club cards for my 04 collection.
Me: Ignores the sets "Ohh! Trading cards!"
Got studio series jet shatter, jeep bumblebee, roadbuster, cyberverse rack n ruin, and 2 more ironworks

hopefully I'll be getting these guys in mail in a few days.
Also got a bookshelf due to the lack of a side table