Continuing the discussion from Zaria Weapon Update:

Well now that I have hammered down his weapon I decided to get a couple other masks. Both by Galva_Nize: Great Arha, Mask of Tracking and Great Mask of Adaptation.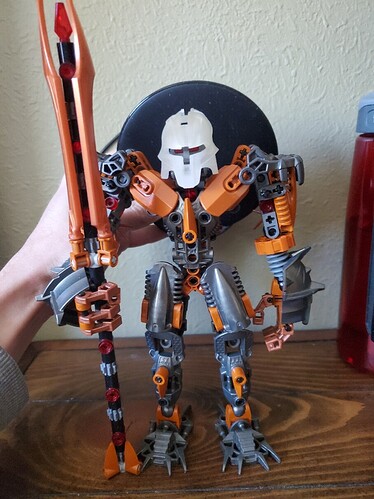 Poll time
Which Mask is prefered
Great Mask of Adaptation
Great Mask of Tracking
Leave as Kakama
What Color
Paint Dark Orange
Paint Dark Pearl Gray
Thanks in advance and any comments are welcome as well. Personally I wanted to be a bit different and not use the Mask of Adaptation, as many others are, but its larger size and shaping fit my moc fairly well so I am leaning towards it.