Let's talk about TF: Animated.
I know all the media is different, but is there already a transformers topic that you can bring this up in?
I'd argue that Animated is different enough to warrant it's own topic, but other mods (like that sneaky @John_Sheppard) might disagree with me. For now, I guess it can stay.

---
For some odd reason, I really liked Bulkhead's design:

@Political_Slime Thanks! Me too.
---
The style of TF Animated has actually shaped my own drawing style.
Also Slipstream… My favorite character.

Much potential. Such ruined hopes. /s
In my opinion, TF:A was a kids show for that time, just like TP:P was a kids show for that time. I liked the characters, and the twists they had.
#Prowl4BestAutobot


Animated was great.
It had a rocky start, but overall it and Prime were my favorite TF cartoons.
I love that show. Basically one of the best retellings ever put on a screen.
It also proves that Blackarachnia doesn't have to be a "Beast Wars/Beast Machines only" character for a television show. In fact, she's my favorite character in TFA.
I liked, no loved the art style. It just had something to it…
I really, really liked this show. This might be my second favorite Transformers cartoon next to the G1 cartoon.
The only good thing I can say about this particular Transformers series is I like Starscream's voice. Spongescream.

I really like TF animated. Although it was really goofy. And the chins were massive.
##What!?##
#GET OUTTA HERE!!!#
/s
You're now the worst part of this topic.
I think you misspelled "glorious."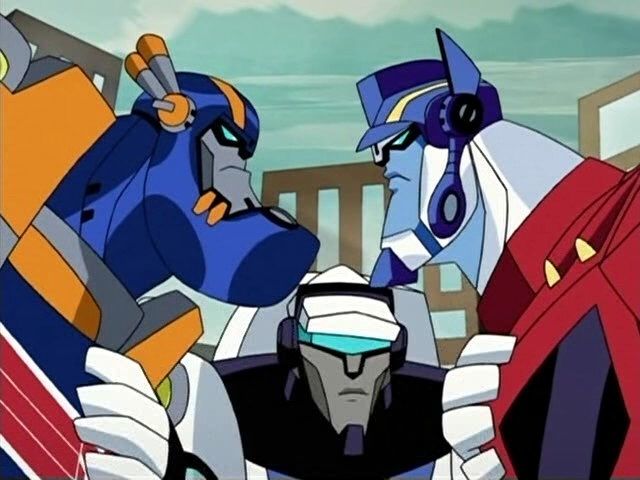 Are we talking 80's transformers show. If so the music and Peter Cullen's voice acting were great. The show itself, so-so.