Hey, here's the first post with Tahu, Gali and Pohatu: Brickonicle Fanart (Tahu, Gali, Pohatu)[ART]
Now here are the rest: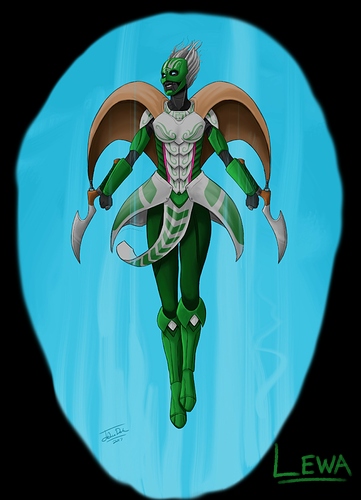 Here's Lewa. She was the first one I drew out of the six, so her armor is the closest to the official designs. Nevertheless, I thought it would be a cool idea to turn her cape into a wingsuit. I'm not sure what her weapons are called, so I'm just gonna call them axes. Anyway, the idea is that the handles of the axes can clip onto Lewa's gauntlets and fasteners on the cape clip into rings on the axes, giving her a little extra length to the wingspan. I also added hair to her as well, this time being a more feathery hairstyle to fit her element.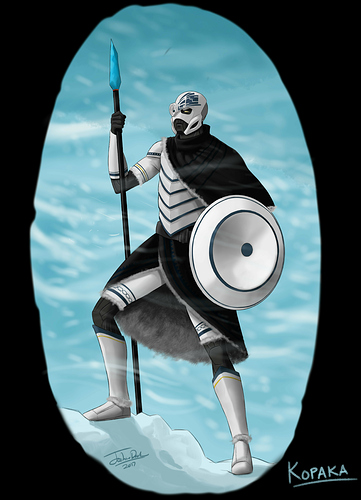 Here's Kopaka, my favorite of the six. He was the only G1 Toa I got, because I didn't have a lot of money at the time and I really liked the element of ice. Anyway, I kept the cloak, and gave him some leg coverings as well. And fur, lots of fur lining. I went a little simpler with his armor, giving him a simple layered armor as opposed to the more intricate armor of the official designs. As for the spear of sword debate, why not both? I didn't draw his sword here, but why not use the spear as a throwing weapon and then have the sword as a secondary?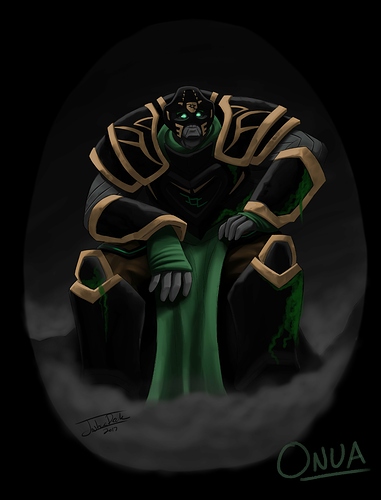 And finally, Onua. I tried to fit him within the standard dimensions that I used for the other Toa, but he was so bulky that I had to draw him sitting down. And then I ended up increasing the dimensions anyway. This is also one of my favorite ones. I really like the color scheme; the brown and sand green kind of remind me of the draugr and ancient nord armor from Skyrim.
And that's all six. Thanks to TTV, for getting me into Bionicle.