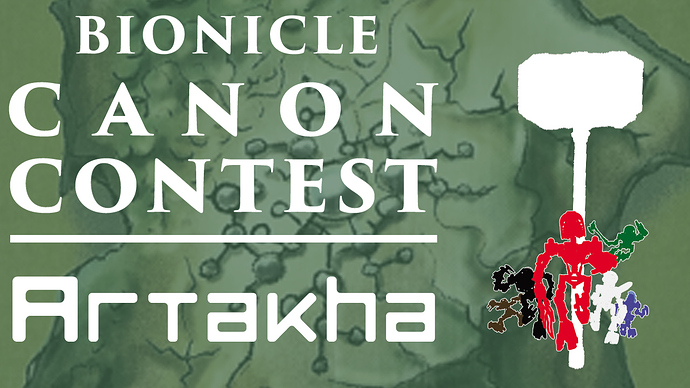 It was refreshing to see a contest happen where people debated the positives of the entries and why they'd make good representations of the character. Don't you agree?
This contest went much better, and is certainly more in-line with what we intended for the first one. We were forced to invoke our new Rule 11 several times, and it's likely that contributed to the success of the entry and voting periods.
We had around 115ish entries in total, and so many people put in tons of hard work not only in their entries, but in their arguments for why theirs should be Artakha. It was truly enjoyable seeing so many people actually discussing and having a good time talking merits and not arguing and getting bitter.
Voter turnout was at an all-time high, with over 500 people voting in the final poll. It was a number clear over the amount of people that voted for these contests to even happen, and shows a strong interest in their existence. Voter retention was also at an all-time high, with voters sticking around to vote in all of the different rounds of voting. Turnout was so high that we were concerned about further fraudulent voting being an issue. After our standard vetting process, it turns out that this was not the case and fraudulent voting was essentially non-existent.
All in all, while we didn't have as many entries, interest and community involvement has shot well beyond the first contest. It's exciting to see and we hope it continues to grow.
Now, on to the part you've all been waiting for! Who won? Now, to preface, we are using a different method than last time, explained here. As such, we're only going to announce the overall winner to make things easy. There were so many wonderful entries, and I speak for everyone involved in the contest that any of the final six would have made for a fantastic Artakha. However… one has now ascended to become the basis for canon.
Without further ado, the winner is…
Expand for the results

Winner: Artakha, The Originator
By Connor_Hoffman

And thus concludes part 1 of Meet the Maker! Within the next day we will begin the art contest with the necessary rules. And don't worry, nothing as blind-siding rule-wise like the MOC portion. Either way, keep an eye out for it here and on the channel!
Thank you all for reading, and congratulations to the winner! Talk to you all again shortly.