[SWB 104] 2020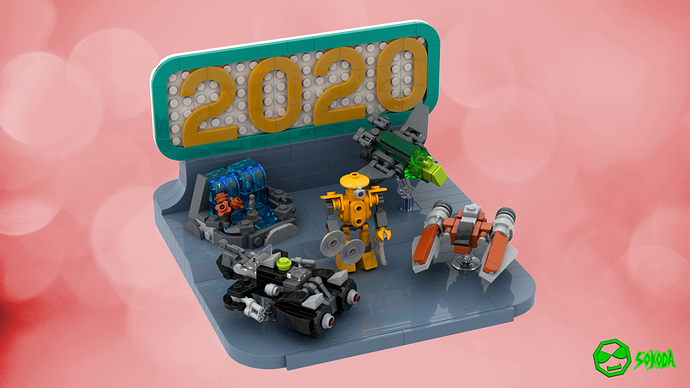 Another year has passed for this project!
This year was very exciting for the project, especially with the 100th build and I want to once again thank you all for sticking with it and supporting it.
Some of you have already asked if I'd continue in 2021, and I wasn't sure back then.
Over the last couple of weeks I started figureing some stuff out and getting a little bit of a head start on the next builds.
So I have decided that I will try to continue the project in 2021
For 2021 I will stick with Stud.io as a building program, but I will change the way I do the lighting in my renders around a bit. But overall the changes for the 2021 builds aren't that substantial.
Like last year I'd love to hear which builds were your favorites and I hope I'll be able to share some cool builds in 2021 with all of you!
Sokoda