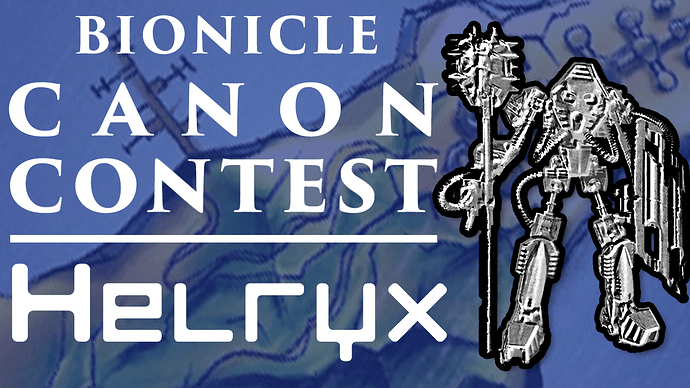 It's finally over.
As of today, the first BIONICLE G1 Canon Contest has come to a close. We sent the winning model and the winning artwork off to Greg Farshtey, and received our response today.
First, a quick word on the process.
Over the past month and a half, we tackled the enormous task of running a new Canon Contest in the modern age. There were many issues to address - painted pieces, 3D printed pieces, older creations from before the contest began, and many more. And then, of course, working out issues when it came to the voting system itself. This was… not easy, and for our first attempt it was certainly not perfect by any means. However, we feel confident we were able to do our best and persevere, and we feel strongly that the solutions and discussions held with the community brought the state of these contests to a better place.
Are there still improvements to be made? More than likely. And we will continue to do our best to pay attention to feedback and improve upon any area that demands it. As such, we thank you all for your participation and patience during this time. We know the next one will be even better.
As such, and without further ado, I present to you the winner of The First BIONICLE G1 Canon Contest, and the canonical version of the first Toa, Helryx:
Expand for the results

Winner: BIONICLE Canon Contest #1 - The First, Part 2
By Mister N
As such, that concludes this contest. Myself, Meso, and Invi will be doing a breakdown of the contest tomorrow on Nak & Jay, so stay tuned to hear our thoughts and the behind-the-scenes of this entire process. In the meantime, head over to this topic to vote for which one you want next.
Once again, thank you all so much for your participation. A special thanks to @Infrared for his outstanding work coding a method to properly and efficiently conduct the voting system we utilized during the art portion of this contest. We wouldn't have been able to conduct this in this manner without him.
Thanks again, and please be polite and respectful during your discussions going forward.
-Eljay