Let me present you my entry for the contest. Mixed media.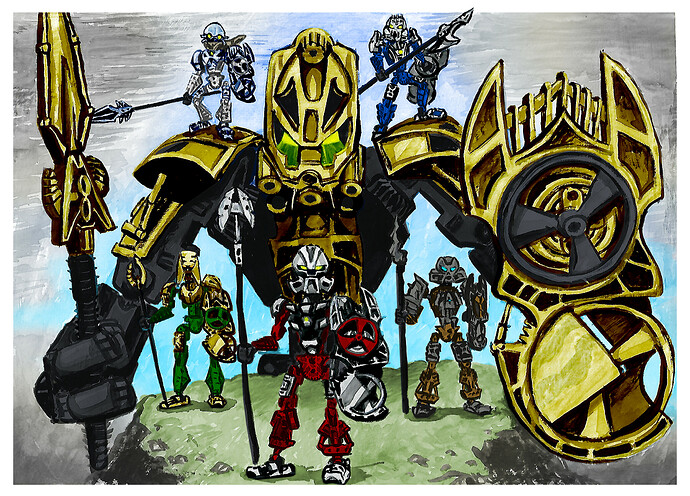 For the masks, I've decided to keep Kualus's mask, a Photok Kakama for Pouks, a regular Faxon for Bomonga, and a Great Ruru for Gaaki (based on Idris's mask).
The initial picture is sketched in graphite, and painted in grayscale with acrylic, then colored in PS.
I know my skills are not up to some of the artist participating, but it was a nice test of skill nonetheless.
WIP images: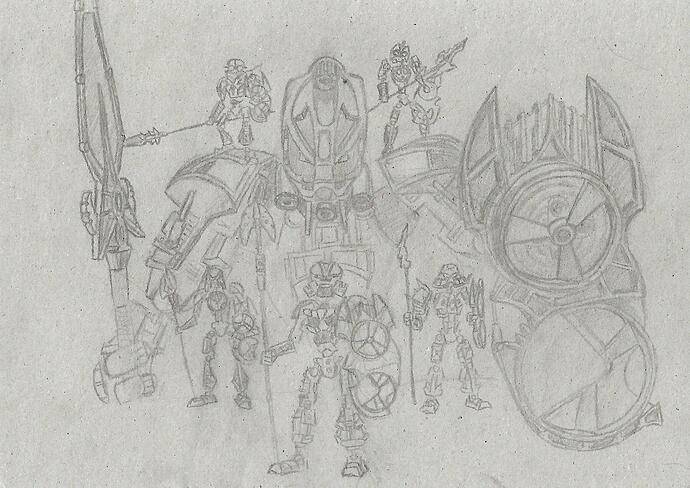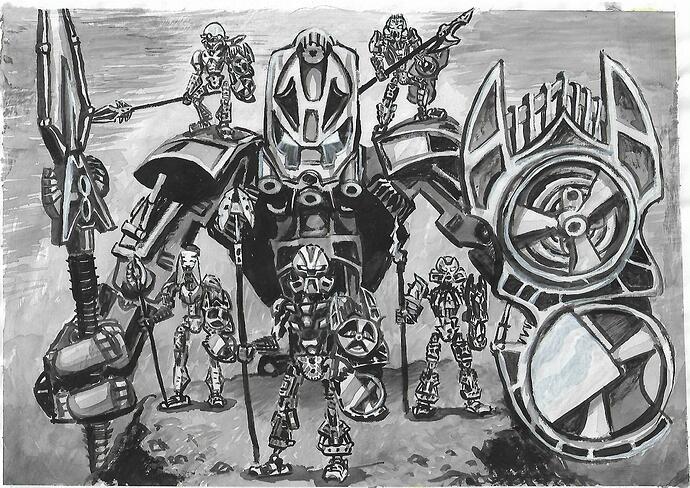 Entry list: Honor Guard: Entry List